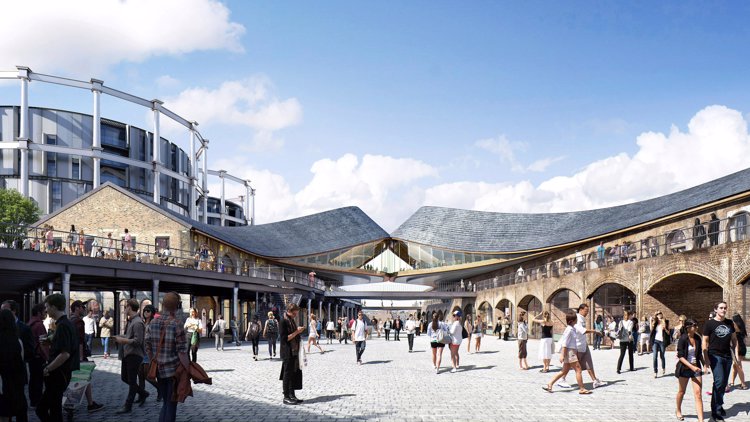 Business
King's Cross appoints elvis as lead creative agency to promote diversity of experiences on offer
King's Cross, London's creative neighbourhood, has appointed elvis as its lead creative agency for all consumer marketing and brand activity, following a competitive pitch.
King's Cross will now partner with elvis to develop a new brand campaign, in order to build awareness and drive visits to the King's Cross area. The new platform will showcase the diversity of experiences and activities on offer at King's Cross, with a focus on flagship area Coal Drops Yard, the retail and dining destination at the heart of the estate.
The work, which will run across print, out-of-home, social and digital channels, will seek to engage with residents, workers, students, local people and new visitors, giving people a reason to keep coming back.
The first activity to launch will be a Christmas 2022 brand campaign, which will present King's Cross as the go-to destination for independent-minded people in London to shop, eat and meet during the festive season.
In line with elvis's recent B Corp certification and ongoing mission to help people and brands grow in a better way, long-term sustainability has been factored into every stage of the development of King's Cross, which is a carbon neutral estate, from reusing heritage buildings and promoting energy efficiency to encouraging green transport.
The engagement is the latest in a series of travel and leisure wins for elvis, which also works with Merlin Entertainments and ODEON Cinemas Group.
King's Cross comprises 67 acres of businesses, dining, and destination retail, including SamsungKX, Tom Dixon, & Other Stories, Waitrose and Space NK; as well as a vibrant cultural scene. Its flagship area Coal Drops Yard offers 100,000 sq ft of shops, bars and restaurants within a pair of reimagined Victorian coal buildings. The estate also has 27 acres of open, public space and is home to leading international and UK companies including Google, Meta, Sony Music, Universal Music and Nike.
"During our pitch process, we were struck by the energy and passion of the elvis team. They demonstrated impressive strategic thinking which fed seamlessly into the creative direction of the work, and presented an exciting, modern design approach. We're really looking forward to partnering with them in order to get people coming back to King's Cross time and time again."
"This win represents a fantastic opportunity to engage with our local community. King's Cross is on our doorstep, and many of our people live there, so we're delighted to be able to support this vibrant and diverse destination with a new creative platform. It's also brilliant to be working with a client who shares our values, putting sustainability at the heart of everything they do."