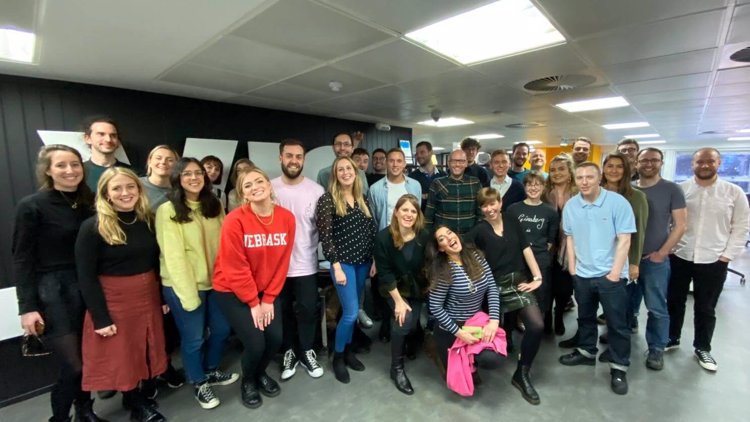 ELVIS named as one of the ad industry's top 20 employers in Campaign Best Places to Work 2020
Ranked at #19 overall, ELVIS was announced as one of 79 businesses to win the Campaign Best Places to Work 2020 accolade. The awards scheme, which is run in partnership with Best Companies Group, celebrates the best employers in UK advertising, media and marketing. Winning companies are selected based on a comprehensive questionnaire on key policies as well as a staff survey.
ELVIS has a number of industry leading talent and culture initiatives, including unlimited holiday; a Big Ticket competition allowing employees to pitch to attend industry events in the UK and abroad; and the ELVIS Big Kahuna – a monthly award voted for by all employees to reward day-to-day excellence.
The agency also encourages better world initiatives during working hours. To date, we've logged over 1,000 hours of unpaid client work for causes our employees care about, including diversity and inclusion initiatives and climate strikes.
We aim to make everything we do unexpected and unforgettable – that doesn't just apply to our client work but also to the way our employees are treated, recognised and rewarded for their efforts and hard work. We take the development of our people seriously, which is why this means so much to us. We're delighted that our unique culture is being rewarded by Campaign and Best Companies Group.