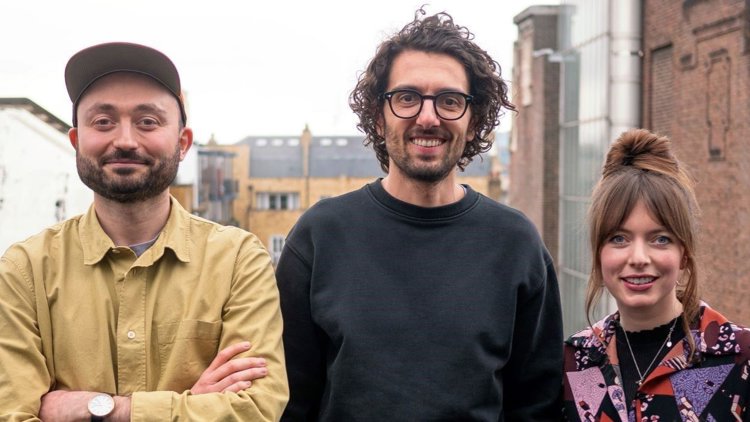 Business
elvis hires senior creative talent from Grey and Ogilvy following record year for new business in 2022
elvis has hired a raft of new senior creative talent from agencies Grey and Ogilvy following a record year for new business in 2022, which saw it win 100% of the pitches it participated in.
Multi award-winning Creative Director Alexandru Vasile joins elvis from Grey, where he spent nearly two-and-a-half years working on brands in the Coca Cola portfolio and on the global Tuborg account. During this time, Vasile also developed the PETA "Octocurse" campaign, named (by Adweek) as one of the best 30 ads of 2022.
Vasile has 11 years' advertising industry experience, previously holding positions at creative agency McCann Bucharest, and the WPP-owned GTB in London. Over the course of his career, he has picked up multiple awards, including Cannes Lions, Eurobest Awards, LIAs, Effies and D&AD Awards.
In his new role at elvis, Vasile will lead the creative department and work to further build the quality of the agency's output, with a focus on delivering award-winning and industry-defining creative work. He will report to Executive Creative Director, Neale Horrigan.
The agency has also appointed creative team Susie Nagel-Davies and Adam Ablo, who join from Ogilvy as Senior Creatives. At Ogilvy, they developed work for the global Dove and Hellman's accounts.
Prior to joining Ogilvy in January 2022, Nagel-Davies was at The Leith Agency, working on Irn-Bru, German Doner Kebab and the Scottish Government, while Ablo was at VCCP, developing work for brands including Cadbury, J2O and Bensons For Beds.
In their new positions at elvis, Nagel-Davies and Ablo are tasked with creating game-changing, unexpected & unforgettable work for the agency's clients. They will have reporting lines into both Horrigan and Vasile.
As well as driving considerable growth through new business and existing clients, elvis has picked up multiple awards for its creative work in the last two years, including six D&AD Pencils, three Cannes Lions, and four CLIOS, leading it to be named the UK's eighth most awarded agency in 2021. It also became B Corp certified for the first time in 2022.
As elvis continues to grow, following our 100% pitch win rate in 2022, we are now focussing on hiring the industry's best senior creative talent in order to ensure we're delivering industry-defining, award-worthy creativity for our clients. Alex is a multi-award-winning creative with years of experience at agencies like Grey and McCann. As a writer he will complement me perfectly, and the two of us will work closely to further improve our creative product, focussing on the quality and craft of our work. Susie and Adam have a great reputation having previously worked at shops such as VCCP and the Leith Agency. Their above-the-line experience will help further bolster our offering in this space and help pave the way for a host of new opportunities.
Meeting Neale, Tanya and the rest of the team made me realise we all have the same goal: groundbreaking work. And when everyone holds the same vision, the sky is the limit. I'm excited to be here to help shape the creative environment.
elvis presented an opportunity too good for us to turn down. They create work that makes people sit up and take notice, plus they have a track record of developing campaigns with a sense of humour, so it's an amazing match for us. At elvis if you can think it, you can make it. We all know that in our industry, there are lots of great ideas that don't come to fruition, often for silly reasons, but Neale and Tanya have tasked us with making as many of them happen as possible.